Revolutionizing Agriculture through a
Phygital Agri-Input Distribution Network
Agriculture being India's backbone is one of the most uncertain industries even today because of its inefficient and unorganized distribution network. Univia is solving this problem with its modern-day phygital network that is empowered with the power of technology. Agri-input retailers join Univia to leverage the economy of scale and the power of networking to amplify their business.
Currently, we are expanding in the western states of India with agri-input products such as seeds, pesticides, water soluble fertilizer, hardware and an extensive business network as key offerings.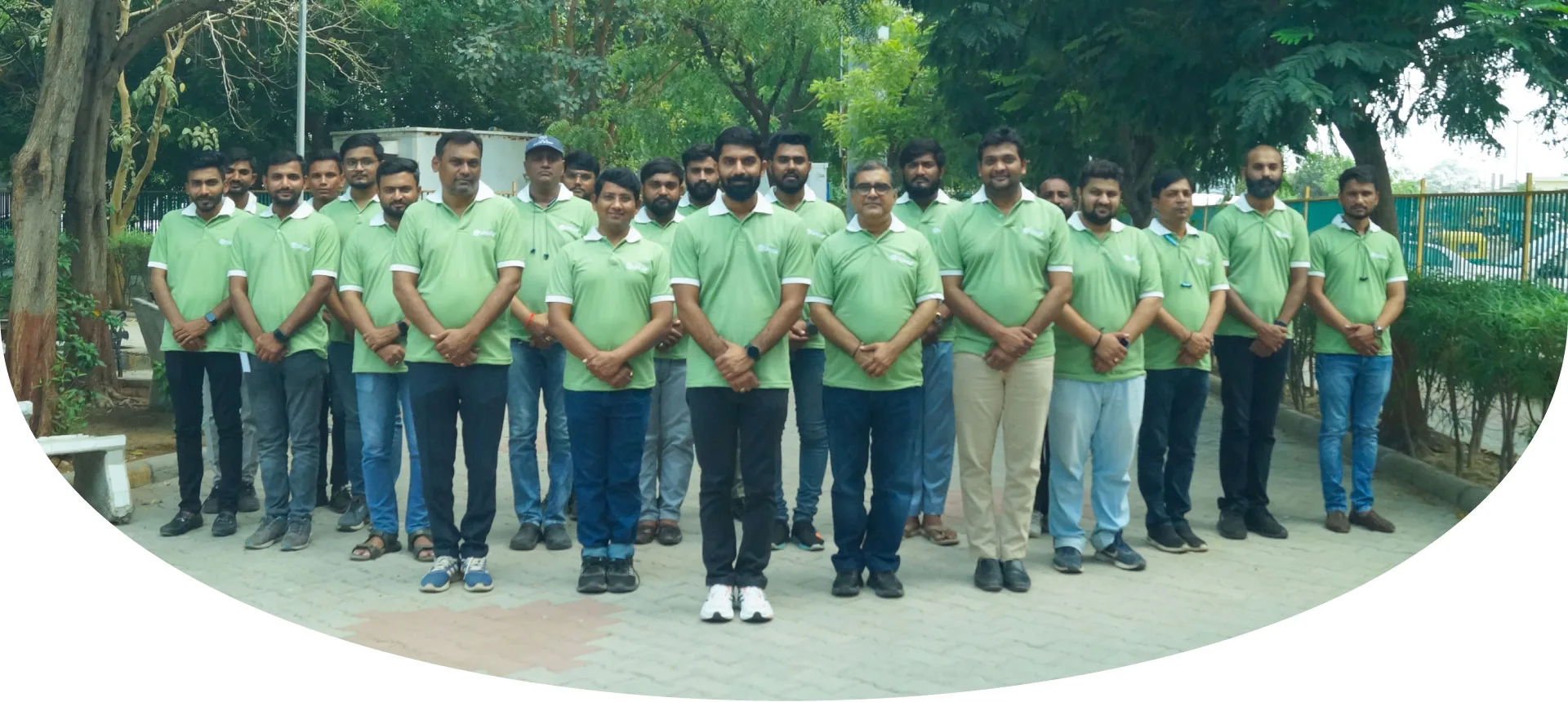 A Team with cutting-edge Technology
Amplifying your Agri-Input Center
With our unique offerings, we've made it simple for agri-input retailers to grow in a challenging industry. Through our Univia App, they can source branded products very efficiently at market best prices and customized quantities. This not only increases their profit margins but also optimizes their inventory cost so that they have zero deadstock to worry about. On top of that, agri-input retailers also get more business leveraging the network of Univia and eventually achieve better turnover and growth.
Adding value to the lives of Annadattas
Our farmers would never incur a loss if they had access to the knowledge of the right products and the right prices. That is exactly what Univia is trying to achieve. We are providing quality agri-input products that reach the farmers at the right prices, optimizing their input costs and maximizing their output. In addition, our Univia Experts also provide free consultations and solutions for crop rotation, pest attacks, etc., equipping our farmers with the right knowledge to avoid adversities.
Agriculture
univia
agro
agriculture-life
india
agribusiness
sustainable farming 
modern farmer
Agriculture
univia
agro
agriculture-life
india
agribusiness
sustainable farming 
modern farmer
I've had the pleasure of collaborating with Univia for the past two years, and it has been a fantastic journey. Their platform enables me to effortlessly acquire top-notch branded products at prices lower than the market, with the freedom to choose any quantity. Their ambitious vision of integrating technology to connect more farmers promises even greater profitability. Overall, my experience has been exceptionally satisfying.
Working with Univia for more than a year now and am very satisfied with Univia, I suggest more retailers join Univia.
It's been a year with Univia, and I can purchase products in demand in my area and always receive original products from any brand at the most competitive rates, increasing my margins!